Borrow from £50 to £25,000*
Complete our simple 60 second application form to get the loan you want today.
SHORT TERM
Loans
N Online Decision
N Borrow Up To £995
N All Reputable Lenders
N 3-36 Month Repayment
N Rates from 278% to 1576%
PERSONAL
Loans
N Instant Decision
N Borrow Up To £25K
N 60 Second Application
N 3-36 Monthly Repayments
N Rates from just 4.7% to 278%
Rates from 4.5% APRC to 65.2% APRC are available – the highest rate is for customers with severe credit problems. Loans available from 1-25 years
TYPICAL 10.9% APRC variable
How Will My Application Work?
Secure Payout
Our secure technology platform will present your application to a panel of lenders to help find the best loan for your personal situation.
Paid Into Your Account
Once your application is has been accepted by one of our lenders and you could receive payment within 24 hours.
Credit Problems*
Whether you have a bad credit history or simply no credit at all we are able to help. Apply today and let us help.
What Is an Unsecured loan…
An unsecured loan is a loan that is issued and approved based upon the creditors credit history, rather than having to rely on the collateral of a house or vehicle, your previous history is your collateral. An unsecured personal loan can vary in size anywhere from £500 to £25,000 and can be taken out for any type of use, there are no restrictions. Personal loans can vary in amount and length of contract and these are all up to the customer.
What Happens If I lie On My Application?
This has happened before and for obvious reasons this isn't good practise and will never end up in you getting the loan you want. Please be aware by lying you will only be wasting your time and that of the lenders, they have control measures in place to stop such a thing and will always check your application to the best of there ability.
Lying on your declaration and receiving money from the lender and can be and will be classed as fraud with the relevant legal proceeding taken to recoup the funds.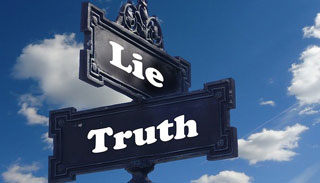 5 most recent personal loan reviews
Was asked to be a guarantor, filled in application online - was very quick and easy. I had phone call to confirm job done loan transferred immediately into bank and customer service was excellent, would use again if needed.
Review posted by Susan Wilson, Banbury
Customer Service

Flexibility

Ease Of Use

Value For Money
I still cannot believe how quick the process was & how fast the pay out was! The customer service I received was second to none & couldn't have been treated any better or honestly than I indeed was!
Review posted by Mattew Hayre, Stock-on-Trent
Customer Service

Flexibility

Ease Of Use

Value For Money
I would recommend this company if your struggling to get a loan, definitely if your unemployed, really pleasant and helpful. Will apply here in the future if I ever need another loan.
Review posted by Angela Jones, Chatteris
Customer Service

Flexibility

Ease Of Use

Value For Money
We use TrustPilot to source all of our reviews to make sure that they are entirely non biased.